Our Christian preschool, an outreach ministry of River City Christian, is a traditional half-day program for children ages 2.5 to 5. We happily serve families from Rancho Cordova, Gold River, Mather, Anatolia, Rosemont, Folsom, Carmichael, Citrus Heights, Fair Oaks and other nearby Sacramento communities. We offer a developmentally appropriate early education program with many exciting opportunities for young children to grow socially, emotionally, physically, intellectually and spiritually. Our school is a warm and caring place where childhood is cherished, learning is by doing, and families are encouraged.
To pay your tuition online, log in to My River City and go to the Give tab. Select Preschool Tuition on the dropdown menu to set up either a one time or repeating payment.
Our Mission
River City Christian Preschool's mission is to nurture young children and their families according to the Gospel of Jesus Christ in a safe and loving environment that will provide a quality Christian foundation and prepare each child for kindergarten.
Our Curriculum
Our developmentally appropriate curriculum is full of fun and hands-on activities based on monthly themes that children can relate to. Drawing on concepts from the Core Knowledge Foundation, each month emphasizes a shape, a color, a set of letters, vocabulary and literature, a Bible memory verse, Bible stories, and a Christian character trait. Our balanced approach includes both teacher-directed and child-centered projects and activities that develop fine and gross motor skills as well as spiritual, social, physical, emotional and academic development. Our hands-on phonics program introduces children to letter and sound recognition and we use the Handwriting without Tears program for developing pre-writing skills.
Everyday your child will enjoy free choice time, creative art, calendar circle, music and movement, small group learning activities, family-style snack, prayer, outside time (weather permitting), and story time.
Class Schedule
All classes meet from 9:00 a.m. to 12:00 p.m. Optional extended care available from 8:30 a.m. to 2:30 p.m. Extended Day drop-in rate: $20/day.
CLOSE ACCORDIAN
First Friends
Age Group: Age 2 by February 1, 2022
Days: Tuesday/Thursday
2022-2023 Monthly Tuition: $250
Threes
Age Group: Age 3 by September 1, 2022
Days: Tuesday/Thursday
2022-2023 Monthly Tuition: $250
Ready Friends
Age Group: Age 3 by February 1, 2022
Days: Monday/Wednesday/Friday
2022-2023 Monthly Tuition: $325
CLOSE ACCORDION
Pre-K Four's
Age Group: Age 4 by September 1, 2022
Days: Monday/Wednesday/Friday
2022-2023 Monthly Tuition: $325
Transitional Kindergarten
Age Group: Age 5 by February 1, 2022
Days: Monday-Friday
2022-2023 Monthly Tuition: $430
Extended Day
Age Group
: For 3's, Ready Friends, Pre-K 4's and Transitional Kindergarten (TK). Not Available for First Friends.
Time:
8:30 a.m.-2:30 p.m.
Cost:
1 day/week $60/month
2 days/week $110/month
3 days/week $160/month Pre-K and TK only
4 days/week $200/month TK only
5 days/week $240/month TK only
Drop-in Rate: $20/day
Registration
We would love for your child to join us at River City Christian Preschool. Registration for the 2022-2023 school year begins Monday, January 24, 2022, by appointment only. The registration fee is $100.
For more information, to schedule a tour, or to make a registration appointment, please call the Preschool Of
fice at 916-861-1625
. If you have already registered a child and need to make a payment, please use the button below.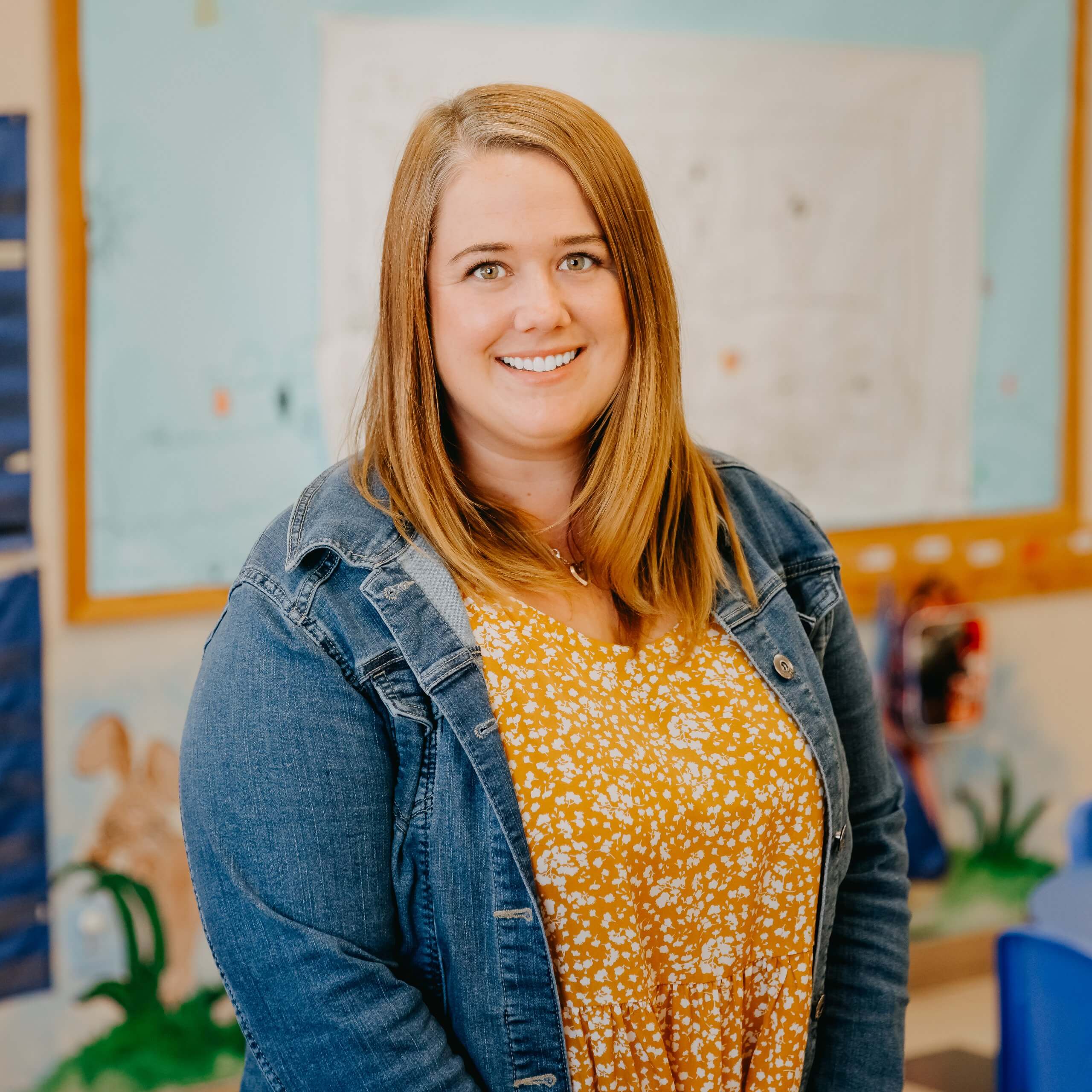 Melissa Belleci first started working at River City Christian Preschool in 2011 as a preschool teacher. She has earned a Bachelor's Degree in Child Development and a Master's Degree in Early Childhood Curriculum and Instruction. Her professional goal is to create a positive and nurturing learning environment so children can grow up with a love of learning. The best part of her job is building relationships with the children and families within the community. She is the mother of two wonderful boys who are both former students of River City Christian Preschool. They live with their sweet German Shepherd Gibson and a diva cat Scribbles.
Contact Us
Location: 10933 Progress Court, Rancho Cordova, CA 95670
Telephone: 916-861-1625
Email: preschool@rivercitychristian.org
California Community Care License # 343611329