Ignite Dance Academy at River City Christian was born out of a desire to encourage children and adults to enjoy the art of dance and develop their gifts in this area. We believe that God created dance as a form of expression for us and we desire to encourage and develop the dancer in each student. We are dedicated to maintaining high standards of technical performance in a wholesome environment while making classes fun. Whether or not a student chooses to continue to dance, we believe that the benefits can enrich their whole life.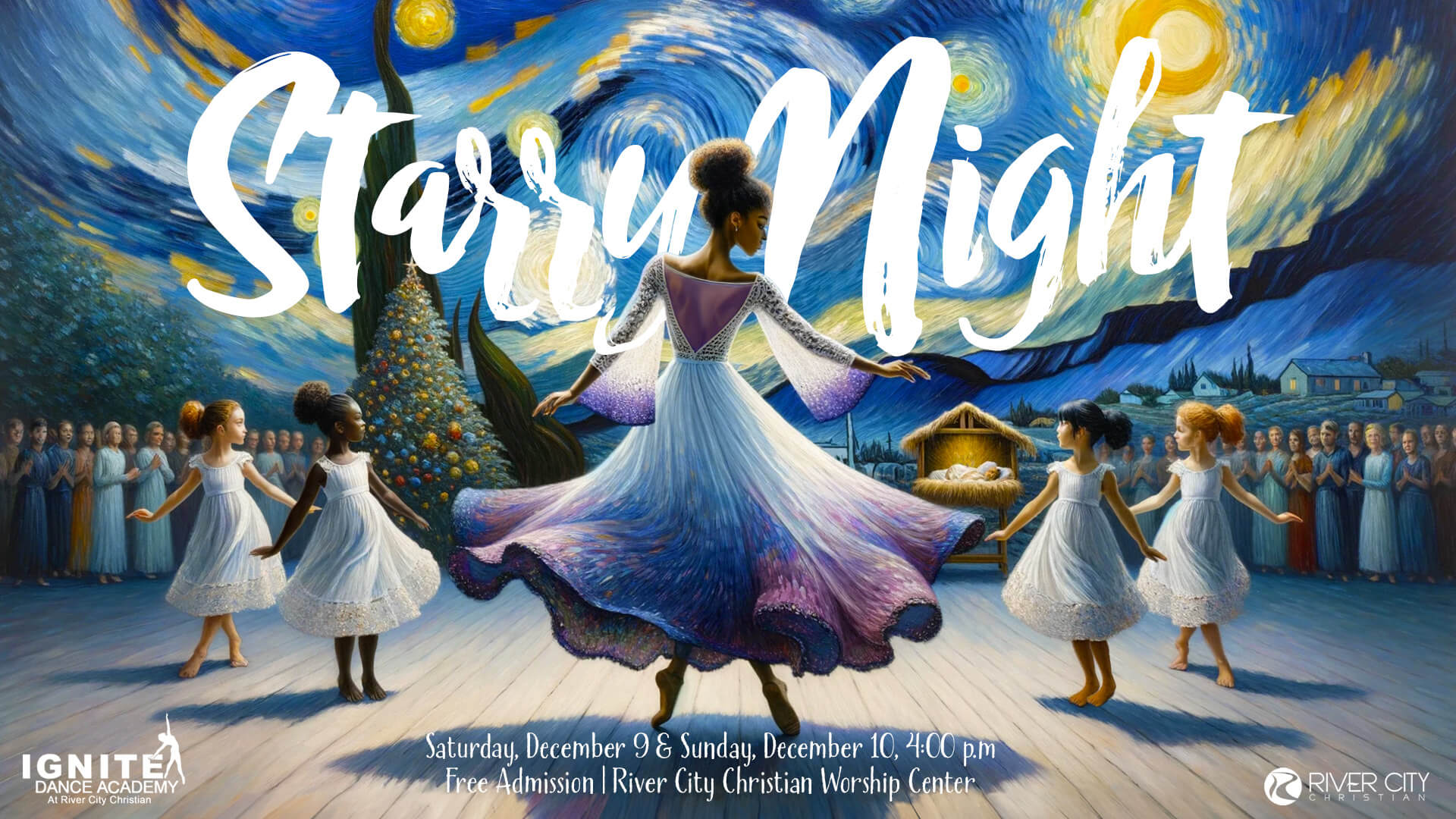 Ballet/Pointe
Acquire flexibility, muscular strength and physical endurance, as well as a working knowledge of French dance terminology.
Tap/Jazz
Explore various styles such as classical, jazz and rhythm tap and clogging.  A refinement of style and artistry will be emphasized.
Contemporary
Focus on choreography and emotional expression through movement and learn and/or improve improvisational skills.
Teen/Adult
New dancers, ages 11-adult, will gain movement experiences and fundamental knowledge of the basics of dance.
Zumba
Latin-inspired, dance fitness class that incorporates music and dance movements. A dynamic and effective fitness program.
Registration is now open for the Winter/Spring 2024 Session, which will run Monday, January 8 – Sunday, June 2, 2024
2024 Calendar
Studio Closed (except Zumba/Zumba Gold and Christmas Show rehearsals) | Monday, November 20, 2023 – Sunday, January 7, 2024
Winter/Spring 2024 Session | Monday, January 8 – Sunday, June 2, 2024
Studio Closed in Observance of MLK Day | Monday, January 16, 2023
Recital Deposit Payment Due ($20 per class) | Thursday, February 1
Studio Closed in Observance of President's Day | Monday, February 19, 2024
Studio Closed for Easter Break | Monday, March 25 – Sunday, March 31, 2024
Recital Costume Balance Due | Wednesday, May 1
Recital Costume Distribution Week | Monday, May 6 – 12
Recital Picture Day | Saturday, May 13-16, 2024
2024 Recital (Dress Rehearsal – May 31, Tech Rehearsal – May 30) | Saturday, June 1 & Sunday, June 2, 4:00 p.m.
Studio Closed | Monday, June 3 – Sunday, June 30, 2024